Change
the world
with ONIGIRI
World Food Day is celebrated every year on October 16th by the United Nations.
We honor World Food Day by making and enjoying "Onigiri (or "rice ball" in Japanese) " to make our world a little better.
Onigiri (rice balls) are made with love for someone special.
Let's make Onigiri with love for children around the world, and bring a warm school meal to a child in areas of need.
Let's change the world with Onigiri
HOW TO UPLOAD
Any photo related to an Onigiri is welcome!
- Making or eating an Onigiri

- Doing an Onigiri pose or hand sign

- Onigiri art (origami, drawing, etc.)

Be creative!
Join an Event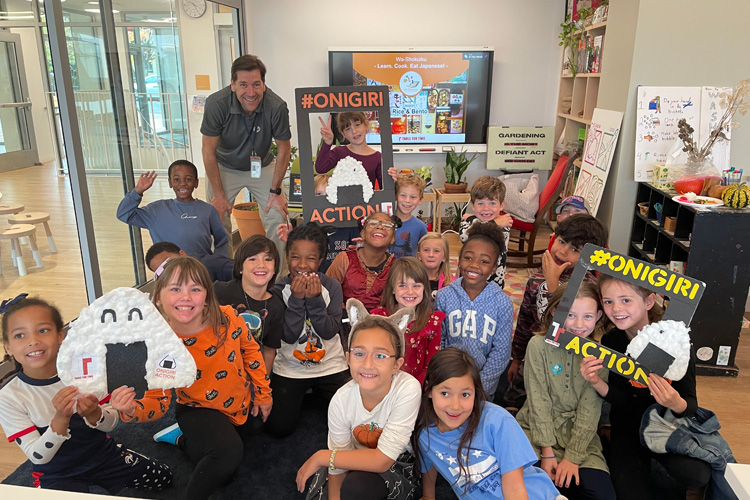 Change the World with Onigiri @ Schools
Date: Oct 1st to Oct 31st
Venue: K-12 schools and universities (All states)
Many schools hold Onigiri Action events as part of classroom, club or whole school activities! Students learn global food related issues and simple, fun and tasty way to take actions.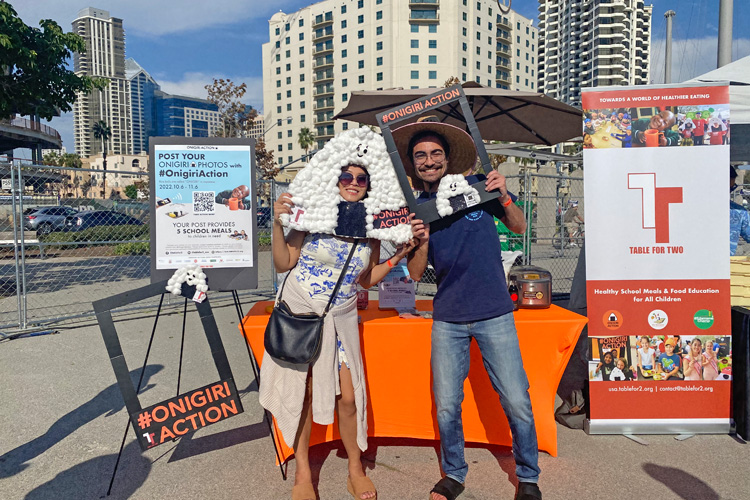 Date: TBD
Venue: TBD
Online event via ZOOM (Link TBA)
Let's learn how to make traditional onigiri (rice balls) as well as creative onigiri that use ingredients such as seaweed and vegetables, and support a good cause!
Check out our new events here!
Follow us on social media for more event information!